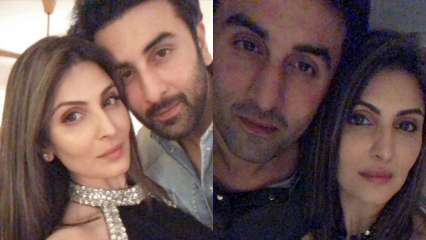 India's favourite stand-up comedy and talk show 'The Kapil Sharma Show' has returned to the small screens to continue to entertain viewers. Several big names such as Akshay Kumar, Ajay Devgn among others have appeared on the show in the new season. 
Now, actress Neetu Kapoor and her daughter Riddhima Kapoor Sahani will grace the upcoming Sunday episode of 'The Kapil Sharma Show' as special guests. The mother-daughter duo has some interesting conversations with host Kapil Sharma.
During one such conversation, Kapil asks Riddhima to elaborate the time when she was studying in London and her brother Ranbir Kapoor used to take her things without seeking her permission and give them to his girlfriends.
Riddhima laughingly says, "Yes, I was studying in London and had returned home during the holidays. I was just sitting around one day and saw one of his girlfriends come home. Then I noticed that the top she was wearing was very similar to the one I had. It was then that I realised that to save his pocket money, he used to give most of my belongings."
To this, Neetu Kapoor added, "I have never given money to my children. But give them only as much as they need and never spoil them. I used to give them just enough." Ranbir Kapoor is currently in a relationship with actress Alia Bhatt.
The Instagram handle of SonyTV shared a promo of the episode. Watch it here:
Another hot duo that will come on the weekend episode of the show is the 'Shershaah' couple Sidharth Malhotra and Kiara Advani. Fans expressed excitement to see the actors on 'The Kapil Sharma Show'.