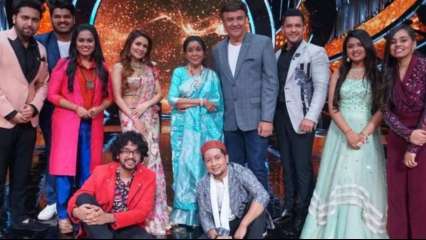 One of the most popular music reality series in India is 'Indian Idol.' 'Indian Idol 12′ is about to reach its grand finale after a series of musical episodes.The show's winner is always given a cash award as well as a few benefits from sponsors and the show's production.If you're curious about the prize money, here's a list of the winners, along with the prize money and other benefits they received.
Abhijeet Sawant -Indian Idol 1 The singing reality show's first season was won by Abhijeet Sawant. The vocalist won a prize of Rs 50 lakh and a recording contract with T Series.
Sandeep Acharya – Indian Idol 2 Sandeep Acharya was crowned the champion of Indian Idol's second season, defeating NC Karunya to take home the trophy. Acharya's victory netted him a one-crore deal with Sony BMG, a record deal, and a brand new Maruti Baleno automobile. On December 15, 2013, the young vocalist died as a result of a jaundice-related illness.
Prashant Tamang -Indian Idol 3In the third season of the popular reality show, the Kolkata policeman was crowned the winner. He was awarded Rs 1 crore in prize money as well as a Maruti Suzuki SX4. He is currently based in Kathmandu as a singer and film actor.
Sourabhee Debbarma-Indian Idol 4In the fourth season of Indian Idol, the show's first female winner was crowned. Sourabhee triumphed over Kapil Thapa to win the season, taking home Rs 1 crore and a Tata Winger automobile in the process. 
Sreerama Chandra Mynampati-Indian Idol 5He is a well-known Bollywood singer and Telugu film actor who won Indian Idol 5. He won Rs 50 lakh, a TATA Winger, and a music record contract as a result of his victory. In the final episode, he overcame Bhoomi Trivedi and Rakesh Maini.
Vipul Mehta-Indian Idol 6The singer took home Rs 50 lakh, a Nissan Micra car, a Suzuki Hayate motorcycle, and Rs 3 lakh from Max Life Insurance after winning the sixth season of Indian Idol.
LV Revanth-Indian Idol 9 The Manohari song from 'Baahubali: The Beginning' was performed by the Season 9 winner. On winning, he received Rs.25 lakhs and a Mahindra KUV100.
Salman Ali-Indian Idol 10The vocalist triumphed against Ankush Bhardwaj and Neelanjana Ray to win the trophy, as well as Rs 25 lakh and a Datsun Go vehicle.
Anjana Padmanabhan-Indian Idol Junior Season 1She was the first Indian Idol Junior to win the seventh season of the show, collecting Rs 25 lakh and a Nissan Micra car. Debanjana Karmakar and Anmol Jaiswal came in second and third, respectively.
Ananya Nanda -Indian Idol Junior Season 2The winner of the second 'Indian Idol Junior' took home Rs 10 lakh after defeating Nithyashree Venkataramanan and Nahid Afrin.