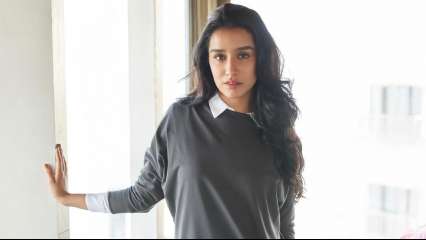 Shraddha Kapoor is at the peak of her career game these days, but her father Shakti Kapoor, like any other father, would like to see his daughter settle down soon. According to multiple reports, the actress has been dating celebrity photographer Rohan Shrestha and is planning to marry him shortly. However, neither Shraddha nor Rohan have spoken about it. Shakti has now dismissed any claims that his daughter is set to marry this year.
According to reports in The Times Of India, Shakti said, "Rohan is a family friend, I have known his father for many, many years. Rohan visits us often, but he has not asked for Shraddha's hand in marriage. And besides, today children decide these things on their own. If Shraddha tells me that she has chosen a life partner for herself or even if Siddhant does, I will readily agree. Why will I refuse? But at this point, they are focused on their careers. Marriage is an important decision and the way people are breaking up, it bothers me sometimes. One has to be sure before making a decision like that."
Shakti went on to say that he has never hindered Shraddha or Siddhanth from pursuing their ambitions. He wants his daughter to succeed because she is a hardworking and talented young lady. Shraddha is referred to by the renowned actor as his 'golden girl'. He is pleased of both of his children because they are succeeding in their careers.
He then added, "My time was different. Content has changed drastically over the years. So, one can't compare the two timelines. When I started off in films, there were different roles etched out for a comedian, a vamp, a villain and the leads. Today, a hero could be the villain, the heroine can be doing an item number and the villain sometimes turns out to be the good guy in the end (smiles). So, the lines are blurring. I am happy that both my kids are choosing different subject-oriented films."
For the unversed, she made her acting debut in the 2010 heist film 'Teen Patti', and then went on to play the lead part in the teen drama 'Luv Ka The End' (2011). Shraddha rose to prominence after his role as a vocalist in the commercially hit love movie 'Aashiqui 2.'