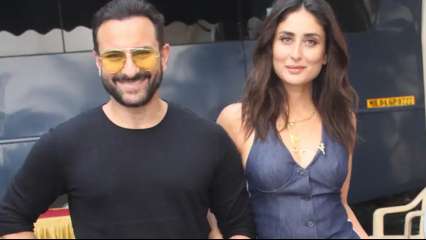 Kareena Kapoor Khan's acting was simply one of the many things that fans adored about her. She's given us another reason to admire her.  The actress is now a published writer Her book, titled 'The Pregnancy Bible' was recently released. Her new born's name, Jehangir Ali Khan, has caused a lot of people to turn their heads.
Saif has contributed an afterword for the book in which he reveals that his wife has considered surrogacy in the past. When Kareena and he first discussed having children, Bebo briefly considered surrogacy, but eventually learned that everything in life requires 100 percent. Kareena then made her decision and is now a proud mother of two children.
Saif Ali Khan is said to have claimed that Kareena was a size zero when they first met and that she used to shop in the children's area of stores because that was the only thing that would fit her. He went on to say that pregnancies can be hard on the body, and that Kareena was concerned about it at first, but that once she made up her mind, she was all in.
The book, according to Kareena, is a "very personal account of what I experienced both physically and emotionally during both of my pregnancies." She further stated that the 'Pregnancy Bible' has been vetted and certified by FOGSI, India's official body of gynaecologists and obstetricians, as well as several expert voices. The book is 'the ultimate manual for moms-to-be', according to the 40-year-old.
On October 16, 2012, Kareena Kapoor and Saif Ali Khan married. Taimur Ali Khan was born in 2016 to the couple, while Jeh, their second son, was born in 2021.