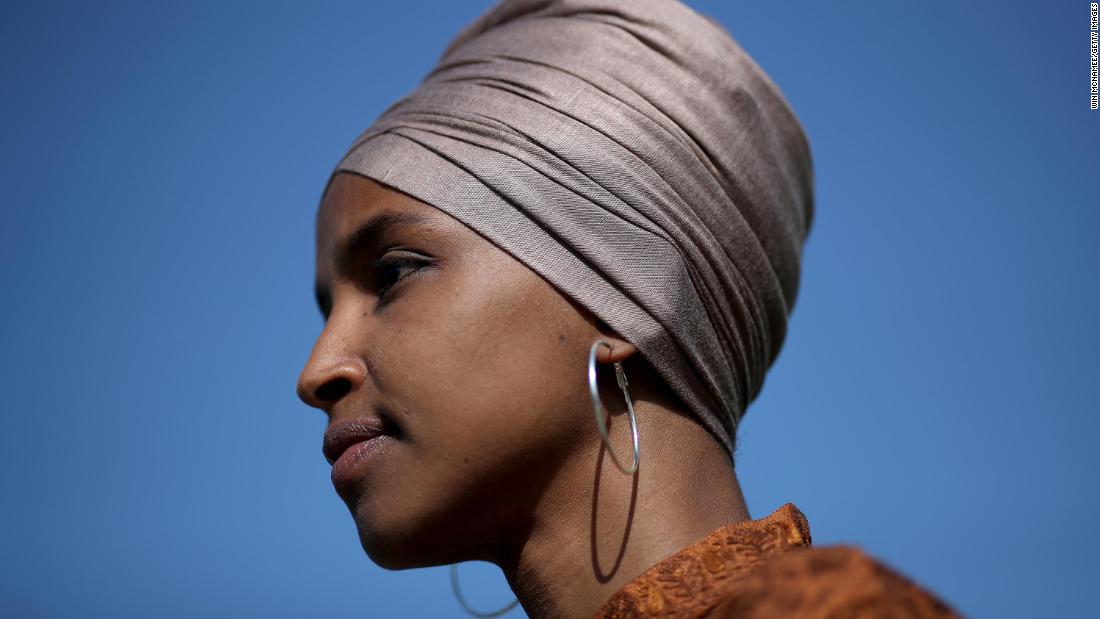 "Firstly, this is my country & I am a member of the House that impeached you," Omar wrote on
Twitter
. "Secondly, I fled civil war when I was 8. An 8-year-old doesn't run a country even though you run our country like one."
Omar was one of the first two Muslim women elected to Congress in 2018 and
won the Democratic primary race for a second term
last month. Born in Somalia, she and her family fled civil war in their country and sought asylum in the United States in 1995. Omar became an American citizen in 2000 at the age of 17, according to
The New York Times
.
Omar, who's one of four progressive congresswomen of color known as
the "Squad,"
has been a high profile target of criticism from Republicans and the President, who regularly targets her on Twitter and at campaign rallies.
"She's telling us how to run our country. How did you do where you came from? How is your country doing?" Trump said Tuesday night at his rally in Moon Township, Pennsylvania.
He also denigrated the Minnesota congresswoman in her home state last month as "a horrible woman who hates our country" and insinuated that she may not have won her recent primary election.
"Let's check the mail-in vote," Trump told the crowd, adding. "Where are the people that would vote for her?"
CNN's Clare Foran contributed to this report.