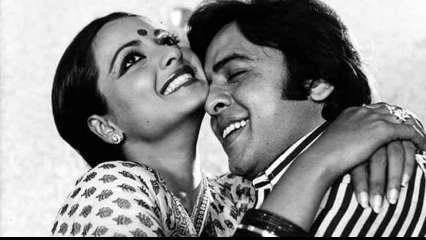 There is no denying the fact that Bollywood is full of controversies and the tinseltown is equally famous for its romantic stories and tragic love affairs. Rekha, who is regarded by many as one of the best actresses of Bollywood, had always grabbed headlines fro her love affairs and she still enjoys a huge fan following, One such love affair of Rekha which grabbed everyone's attention at one point of time was her relationship with actor Vinod Mehra. 
It is said that Vinod Mehra was deeply in love with Rekha, but the actor's family never accepted the 'Ghar' actress. Vinod Mehra's mother did not like her son's relationship with his Ghar co-star. 
Vinod Mehra and Rekha got married in Kolkata and the actor took Rekha to meet her mother but Vinod Mehra's mother yelled and humiliated Rekha. As per India Today report, Vinod Mehra's mother even picked her sandal to beat Rekha. Vinod Mehra tried hard to appease his mother but she kept on humiliating the actress. Rekha came out of Vinod Mehra's home in tears.
However, after the humiliating incident, Rekha and Vinod Mehra remained in touch and decided to part ways amicably. Vinod Mehra then married Kiran in 1988.
In 1973, in an interview, Rekha had talked about Vinod Mehra's mother and had said, "To her (Vinod's mother) I am not just an actress, but I am a badnaam actress with a rotten past and a reputation for being a sex-maniac."