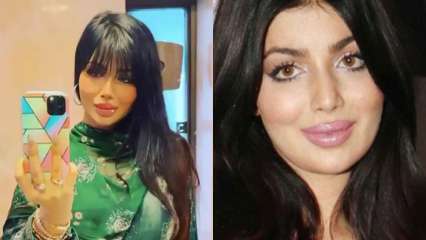 Ayesha Takia was a target of online trolls a few years ago when some of her photos sparked rumours that she had undergone plastic surgery. Ayesha has been scrutinised again after she recently published a video on Instagram.
Ayesha was seen recording herself in a mirror in the short video. She was dressed in a green salwar suit and had her hair in a fringed style. However, she quickly became a topic of discussion as netizens speculated about whether the actress had done something to her face to make her lips appear unusual.
"Kya ho gaya tumhare face ko," one Instagram user commented while another expressed his dissatisfaction, questioning if she had done something to her lips.
Post SSR's demise, Ayesha took to her Instagram account and wrote," Having personally been through many incidents of trolling and workplace bullying…I wish to spread the word about this and I want you to speak up please if someone is making you feel less, small or worthless. Please know that you are incredible and unique. You are meant to be here and fight for what you deserve. You are bright and different, you must not let them win."
Ayesha Takia offered some help tackle such a situation. She wrote, "Pls speak to someone. Reach out. Keep a diary or talk online about anyone pulling you down, don't take shit! I know this is easier to say than do but you have to, you need to, you will find some one to listen. We need this world to be a kind place for our future generations and for their sake we must make sure that love and kindness lead the way. Pls be nice to people, be kind and sensitive because you have no idea how fragile or what hardship someone is going through"
For the unversed, Ayesha Takia was born in Mumbai, Maharashtra, India to a Hindu father and a Gujarati mother. She is an alumnus of St Anthony's Girls High School, Chembur. She married restaurateur Farhan Azmi, son of Samajwadi Party leader Abu Azmi, on 1 March 2009, with whom she has a son.