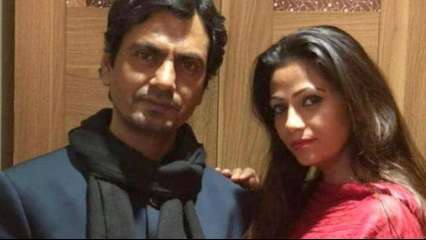 Nawazuddin Siddiqui and his wife Aaliya are doing everything they can to recover from the devastating blow their marriage took last year. Last year, Aaliya filed for divorce from him. The pair, on the other hand, now wants to make their marriage work.
Aaliya told ETimes, "We shall book the tickets soon". "Yes, we all four are going. The kids will stay back in Dubai." 
Nawaz will head to London after his Dubai trip to film 'Heropanti 2', which stars Tiger Shroff and Tara Sutaria.
Sajid Nadiadwala will produce the film, which will be directed by Ahmed Khan. Depending on the final shoot dates, Nawaz may fly to Mumbai and subsequently to London.
When asked why are Shora and Yaani (their children) being put in Dubai for their further studies? Aaliya then said, "They are not enjoying studies online and wish to attend classrooms, which doesn't look like a possibility in the near future in India. My children's body language has changed. Online padhai woh nahin hoti jo aapko classroom mein milti hai (Online classes don't impart the same education as a real classroom)."
She also said, "My niece is there. And, I have a very good caretaker. So, even if I come to India off and on for any work or to meet Nawaz, it won't be a problem."
Aaliya and the kids are currently staying at Nawaz's Kasara farmhouse.
In an interview with ABP News, Aaliya previously stated that she is willing to make things right. After seeing his kind side, she has stated that she does not want to divorce the star. She had brought severe claims of domestic violence against him in 2020.