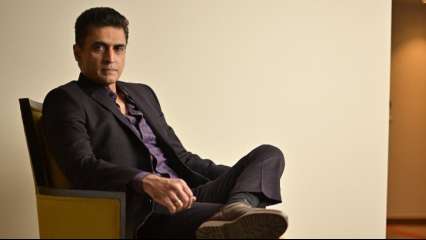 Since the launch of celebrity children, nepotism has been a bone of debate. Some are enthusiastic about it, while others are not. On this subject, there is an ongoing discussion. Stars often find a way to make their imprint with their talent, despite being the product of their legendary actor parents.
In a recent interview, actor Mohnish Bahl, the son of late actor Nutan, discussed nepotism and the issue around it.
Speaking with Etimes, Mohnish said, "There is no Mohnish or Nutan ji standing behind you in front of the camera. It is just you. That is why I feel all this debate is superficial. I don't give it much thought. If you look at it this way, my entire family is the product of nepotism–right from my grandmother Shobhana Samarth to my mother Nutan to Tanuja to Kajol to my cousin brother-in-law Ajay Devgn–it is basically everybody. Where do you stop? Hats off to people who come from non-film backgrounds and make it on their own but there is nothing shameful about being an industry kid too. Eventually, you have to make it on your own."
The actor added, "Frankly, if nepotism really helped people, I wouldn't have been playing negatives and parallel leads all my life, considering whose son I am. There are so many other examples of people who have not even gotten as good as me and outsiders who have made it big."
Mohnish revealed that his daughter, Pranutan Bahl, did not even mention her surname when she was trying to get her debut film. Pranutan wanted to make it on her own, he said.
For the unversed, Mohnish Bahl made his acting debut in the film 'Bekaraar' in 1983. The picture, however, did not perform well. After a terrible role in the film 'Maine Pyaar Kiya', he became well-known.'Hum Aapke Hain Koun' and 'Hum Saath-Saath Hain' are two of his most well-known flicks.